Pacific Academy. Study of Japanese Language. Study in Japan.
Website: www.pacificacademy.com.bd
Facebook:
OUR SERVICES-
IN BANGLADESH
a. Japanese language School
b. Japanese 'Student Visa' consulting.
c. Airlines Ticket.
IN JAPAN
a. Pickup from Airport in Japan.
b. Accommodation in Japan.
c. Part time job assistance in Japan.
d. Bank account & Health insurance open in Japan.
TOKYO OFFICE: Fujimura, 1-7-5 Wakaki, Itabashi ku, Tokyo, Japan, 174-006. Muhammad Azizur Rahman, +817015221541.
DHAKA OFFICE: 1/A, Shah Ali Plaza (10th Floor), Space-1102, Mirpur-10, Dhaka-1216. +8801973-252577, +8801973-252566.
CHITTAGONG OFFICE: House # 6, Road # 6, (Opposite of LGED Bhaban), Nasirabad Housing Society, Ctg.
PACIFIC LANGUAGE SCHOOLS FACILITIES-
* Qualified and excellent teachers.
* Well furnished and clean classroom.
* Face to face conversation for speaking practice.
* A great learning environment.
* Basic Japanese Culture Education.
* Extra support for FLPT-N5 & NAT-N5 test.
ADDMISSION SESSION-
There are 4 session in a year for admission.
JANUARY-APRIL- JULY-OCTOBER
QUALIFICATION FOR APPLICATION-
* Minimum HSC / Alim / Diploma or Equivalant.
* Study Gap 3 years acceptable.
* Age Maximum 28 years acceptable.
We provide transparent and effective support to everyone with Quality service.
ABOUT GO TO JAPAN-
JAPAN LANGUAGE SCHOOL
Our partner language school in japan are well known language school in Tokyo.
PART TIME JOB-
Work permit is avaliable for all students from the ministry of Justice of Japan. (28 hours per week for student)
After successfully completing the language corse you can admit for higher education in any subject or can job full time.
This channel is very entertainment . It is very learner channel . Co-operative & show listen music movie fun etc.
Your channel is where you can organize your video content for your audience. As a channel owner, you can add videos, playlists, and information about yourself or your channel for visitors to explore.
Sign in to your YouTube account on a computer.
On the left, select My channel.
Use the drop-down menu next to your name to view your channel as Yourself, a New visitor, or a Returning subscriber. When you want to go back to viewing as yourself, click Done at the top of the screen.
Use the tabs to navigate previewing the channel:
Home: This is what your audience sees when they visit your channel. They can view a feed of your activities or preview different sections of your customized layout.
Videos: Use this to see a list of all uploads publicly available for subscribers or all of the videos you've publicly liked. You can sort by most popular or date added.
Playlists: This is a list of all the playlists that you've created.
Discussion: If you've turned on the discussion tab, this will display comments left on your channel.
About: Use this to add a channel description (maximum length of 1,000 characters), set your channel country, enter a business contact email address, and define social or other web links.
Links that you add here are featured just below your description and use the icon from the corresponding social network when displayed. You can overlay up to five of these links on your channel art as shortcut icons.
To edit your About tab, hover over the content, then click edit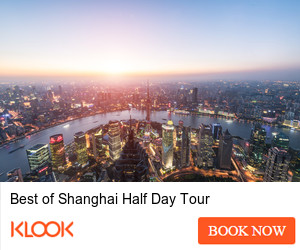 Categories: Language