I have been living, studying and working in Japan since 2013 until now.
Through my VLOG, I would like to share with you my life and experiences in Japan.
I love traveling and exploring new things. Therefore have been to many parts of Japan.
Private Car, Driver and Tour Guide Services in Japan
FB:
Official Website: www.isekai-travel.com
ລີວິວຍີປຸ່ນ
FB: ລົດ ແລະ ຄົນຂັບລົດຢູ່ຍີປຸ່ນ
FB (LAO):
ติดต่อไกด์ รถ และ คนขับรถในญี่ปุ่น
FB(THAI):
This is Osaka's biggest park.
There are about 5,500 Cherry trees bloom inside the park at Higashiomi Street in the Natural and Cultural Gardens.
The festival is held from late March to early April annually.
[We went there on April 4th, 2020 when Cherry Blossom was in full bloom]
There are events every month. Tulip festival is from mid to late April but we were very lucky to see both Nemophila Harmony and Tulip today too.
If you have one full day to explore the area, it would be best because besides the park, there is one big shopping complex located next to this place which is walkable. The shopping mall has all the famous stores in Japan combine together at one place.
You can easily reach this park using public transportation from central Osaka by taking Midosuji Subway Line to Senri-Chuo Station then transfer to Osaka Monorail and ride 2 stops getting off at Banpaku-Kigen Station.
ເທດສະການດອກຊາກຸລະ 🌸
ໃນສວນທີ່ໃຫຍ່ທີ່ສຸດໃນໂອຊາກາ
ມີດອກຊາກຸລະປະມານ 5,500 ຕົ້ນ
ແຖມດອກ Nemophila Harmony ແລະ ທິວລິບ
Park's Website
#cherryblossomfestival
#sakurainosaka
#biggestparkinosaka
#expo70commemorativepark
#banpakupark
#banpakumemorialpark
#fullbloomcherryblossom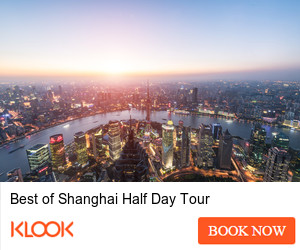 Categories: travel