JAPAN Tour | मेरी जापान यात्रा | Sushi Ne Rula Diya | Travel to Japan
**In English and Hindi**
I am an Indian born New Zealand citizen and had started to learn Japanese language. I have been to Japan 5 times. But at that time I did not have Youtube channel and all the memories that I have are in the form of Photos or short clips from Mobile phone. To save it from getting lost, I decided to compile them as short videos for a memory as video which could last long ! Aap puchenge Japan kaise jaa sakte hain, Japan visa ya visa for Japan kaise mil sakta hai, Japan kaisa desh hai etc. I am New Zealand passport holder so visa for Japan for me was on arrival and free of cost and according to me Japan bahut hi accha desh hai. You can check with Japanese Embassy for Japan visa for Indians or Japan tourist visa.
I love Japan. Travel to Japan is so easy, I didn't know about this. First time I had been there was around 2014-2015 I guess. Ever since I have fallen in love with this amazing country Land of Rising Sun Japan. Bullet train journey was amazing. Bullet Train is known as Shinkansen in Japan. Trains in Japan are very fast and operate on time. The view of Mount Fuji from Bullet train was spectacular. Mount Fuji is also known as Fuji San in Japan. If you ever travel to Japan, do take a Bullet Train ride for sure. Fast trains in Japan has made this country even more famous. Japanese railway transport is one of the very best in the world. Train journey in Japan, is easy, not so expensive and always on time. Japan bullet train experience was just great ! Agar aap kabhi Japan Yatra karte ho toh yeh experience jaroor lena. Japan ki bullet train jaroor ek baar try karna. Japan ka bullet train ek baar dekhoge mazaa aajayega. Sight of Bullet train passing full speed is awesome.
In this video I also tried eating the world famous Sushi with Wasabi. Wasabi made me cry out as I had put more than required amount of Wasabi haha. But I really love Wasabi. Also in this clip you can see Japanese Local Train, Speed of Bullet train from Tokyo Station going towards Toyohashi city and also fireworks festival., including a clip of Capsule hotel at Narita airport Capsule Hotel in Tokyo.
There are many Indians abroad, and out of which there are many Indians in Japan or those who want to study in Japan and are going there and making this country as their second home. Indians living in Japan are hard working from my belief. There are many Indians in Japan and these Indians living in Japan are spreading the love and respect between the two countries. Many people are keen for Japan travel and travel to Japan, either to study in Japan or work in Japan or just as a tourist to Japan. Anyone who will go there once, I am sure will fall in love with Japan, such is its charm that they will enjoy their Japan Tour ! There are so many famous cities there like Tokyo, Osaka, Nagoya, Kyoto etc. where you will get to learn Japanese culture.
Take care all,
Amit
Binod
#JourneywithAmit #Japantour #Sushi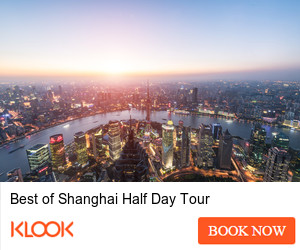 Categories: trip