Mount Takao has it all: Stunning views, unusual statues, delicious food and exciting festivals. Why not spend a day exploring the wilds of one of Tokyo's best-loved mountains?
Photo by Selena Hoy
Located in the Tama region of West Tokyo, Takao is an easily hikable 599m mountain especially popular with couples, families and the older generation. Equipped with its own scenic ropeway, there isn't even any need to hike, so if you're arthritic, wearing heels or just hate walking uphill, then this is the perfect mountain for you.
SUGGESTED ACTIVITY
Hike Mount Takao with a Guide
Experience Tokyo's favorite mountain with a knowledgeable local guide! Travel to Mount Takao together from Tokyo and climb the mountain, stopping to see power spots and exciting sights along the way to the top. Visit a 1000-year-old temple and learn about Tengu in Japanese culture. If the weather's good, you might even be lucky enough to see Mount Fuji!
CLICK HERE FOR DETAILS
Mount Takao has been a sacred site for over 1,000 years and disciples called yamabushi would practice ascetic training here, including Zen meditation, waterfall asceticism and sutra reading.
There are plenty of sights along the way to the summit, including a monkey park and temple, as well as views of Tokyo to admire, so it will be worth your sweat (or your money, whichever way you decide to go).
Mount Takao hiking trails: To the top—and beyond
There is a good mix of six main and four additional hiking trails offering easy to moderate routes, none of which take more than two hours—unless you're a keen photographer!
Autumn leaves on Mount Takao
Autumn leaves on Mt, Takao. | Photo by iStock.com/YUJISTYLE
Most people opt for Trail/Route 1—the Omotesando Trail—which is mostly paved and passes all of the major sightseeing spots. It's the easiest option in terms of effort—both physical and in the planning sense. It can get busy though, so be prepared for a less-than-silent mountain experience. This route is actually the longest, at 3km, and is easy-to-medium in terms of difficulty.
Top tip: Here's where you can find hiking gear in Tokyo.
Photo by Chris Kirkland
Alternatively, you could opt for one of the regular hiking trails which are unpaved and a tad more challenging, with significantly fewer people. These include the following.
Trail 2—Kasumidai Loop: This is the easiest and shortest trail, only a 0.9 km stroll through forests.
Trail 3—Katsura Woods Trail: A medium trail with a focus on nature, 2.4 km of streams, forests and views.
Trail 4—Suspension Bridge Trail: A 1.5 km medium route through forests and crossing the Miyamabashi Bridge.
Trail 5—Peak Loop Trail: An easy route of 0.9 km which is relaxing and allows hikers to admire the flowers.
Trail 6—Biwa Waterfall Trail: The second longest at 3.3 km, and the most challenging. This is known as "the trail of water". You can pass a waterfall—site of ascetic training—and enjoy the cool forest air.
Inariyama Trail: A 3.2 km challenging trail via Mount Inari, this is known as the every-season trail as it always has flowers or leaves to admire.
Iroha no Mori Trail: A medium but at times steep 1.5 km trail, which has trees whose initials form the 48-character ancient Japanese alphabet: the iroha.
Jyataki Waterfall Trail: A medium 1.5 km trail which follows the water, this one is quiet and peaceful.
Ura-Takao Trail: The longest at 4.7 km, but an easy stroll, this takes you through plum groves with over 10,000 trees. It does run along a road though, so be wary of fast cars.
All routes converge at the summit observation deck (take note: there is another near the monkey park). It can be a nice compromise to hike up one trail and return on Trail/Route 1 to see the sights.
View of Tokyo from Mount Takao
Never seen it this clear! | Photo by istock.com/Hiro1775
If you want to continue hiking, from the summit you can take the Takaosan-Jimbasan trail to a further observation deck called Itchodaira. In spring, this area is filled with cherry blossom and is a popular picnic spot, but it is quieter during the rest of the year. The trail continues to Mount Kobotoke and Shiroyama, and you can explore mountains beyond, just remember not to get lost!
Not enough for you? See our comprehensive guide to hiking trails near Tokyo for all skill levels.
Alternatives to hiking Mount Takao
takao cable car
Photo by iStock.com/Kum Seong Wan
You can also catch either the chairlift or cable car part-way up the mountain. This cuts your time on Trail 1 to about an hour and takes you close to the Kasumidai observation deck and monkey park. From here, it is around 15 minutes to the temple and 30 to the summit. The cable car leaves from Kiyotaki Station and takes you to Takaosan Station, while the chairlift leaves from Sanroku Station, dropping you off at Sanjo Station.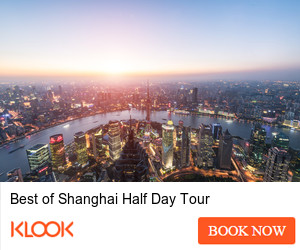 Categories: trip