■ KBS 걸어서 세계속으로 PD들이 직접 만든 해외여행전문 유투브 채널 【Everywhere, K】
■ The Travels of Nearly Everywhere! 10,000 of HD world travel video clips with English subtitle! (Click on 'subtitles/CC' button)
■ '구독' 버튼을 누르고 10,000여 개의 생생한 【HD】영상을 공유 해 보세요! (Click on 'setting'-'quality'- 【1080P HD】 ! / 더보기 SHOW MORE ↓↓↓)
● Subscribe to YOUTUBE –
● Follow me on TWITTER –
● Like us on FACEBOOK –
● KBS 걸어서세계속으로 홈페이지 –
[한국어 정보]
진열장만 들여다보면 무엇을 파는 가게인지 도대체 모르겠다. 일단 들어가 보자. "안녕하세요." "어서 오세요." "밖에서 보니까 꽤 오래 된 것 같은데, 무엇을 팔고 계신가요?" "교토의 전통 과자입니다." "에도후기 1832년에 창업했어요." "역사가 깊네요." "지금부터 약 180년 정도 됐어요." 장인이 만든 화과자에서 일본 역사를 볼 수 있다. 호박, 시냇물, 세월이라는 양갱입니다. 세월이란 양갱은 오다 노부나가의'혼노지의 변'을 테마로 만들었고, 오른쪽 문양은 도라꽃으로 아케치 장군을 나타내고 왼쪽은 오다 가문의 문양입니다. 그 밑으로 붉은 색은 전쟁을 표현한 것입니다. 혼노지의 변. 1582년 교토에서 오다 노부나가의 일등공신이었던 아케치 미쯔히데 장군이 일으킨 미궁의 반란사건. 이 가게에서 가장 인기 있는 과자다. 교토의 황족 별궁 안에 벽장 문고리를 표현한 것이다. 손잡이 과자를 먹으면 아름다운 세계가 펼쳐질 거라는 즐거운 상상을 하게 된다.
[English: Google Translator]
I do not know what the hell just look into whether selling shop showcase. Once you let go. "Hello." "Welcome." "I saw the outside looks pretty old, Need to sell what?" "Sweets of Kyoto." "Even I, founded in late 1832." "I'm deep history." "Now, Since the degree's been about 180 years. "craftsmanship can be seen in the history of Japan-made sweets. Pumpkin, streams, years of jelly. Made the theme of 'open field side of the soul "of time is the jelly is Oda Nobunaga, Akechi generals to right glyphs represents the Dora Flower pattern is left of the Oda clan. That is the bottom in red is a representation of the war. Sides of soul bare ground. 1582 Oda Nobunaga was Akechi's reigning gongsin Mitsui Hide general uprising of the event that caused the labyrinth in Kyoto. The most popular sweets in the shop. It is expressed in the closet doorknob Kyoto imperial detached palace. Eating sweets handle is pleasant to imagine that the beautiful world would unfold.
[Japanese: Google Translator]
ショーケースのみ見てみると、何を売っている店であることを一体分からない。一度入ってみよう。 「こんにちは。」「いらっしゃいませ。」「外見たら、かなり古いようだが、何を売っていますか?」「京都の伝統菓子です。」「江戸後期1832年に創業しました。」「歴史深いですね。」「今から約180年ほどになりました。」職人が作った和菓子で、日本の歴史を見ることができる。カボチャ、ストリーム、年月という羊羹です。歳月と羊羹は織田信長の「本能寺の変」をテーマに作ったし、右模様はドラの花に明智将軍を示し、左は織田家の文様です。その下に赤い色は、戦争を表現したものです。本能寺の変。 1582年京都で織田信長の立役者であった明智光秀将軍が起こした迷宮の反乱事件。この店で最も人気のある菓子だ。京都の皇族離宮の中に押入れノッカーを表現したものである。ハンドルお菓子を食べれば美しい世界が繰り広げられるだろうという楽しい想像をすることになる。
[Information]
■클립명: 아시아036-일본11-03 장인이 만든 화과자/Japanese Sweets/Master Artisan
■여행, 촬영, 편집, 원고: 이홍기 PD (travel, filming, editing, writing: KBS TV Producer)
■촬영일자: 2010년 8월 August
[Keywords]
아시아,Asia,,일본,Japan,Nihon,Nippon,이홍기,2010,8월 August,혼슈,Honshu,Honshu,본주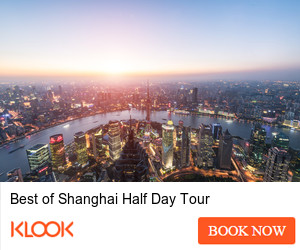 Categories: travel