5 amazing Hidden Treasures that you can see for FREE in Tokyo!
Travelling to Japan can be expensive, but there are ways to save money, so here's my list of some hidden treasures that can be done for free.
1. Free tour of Tokyo by a local guide. You opt this tour using website "Tokyo free Guide" ( They are a group of volunteers that take tourists around and share their knowledge. This experience took our trip to the next level as we got to interact with a local person who shared with us his insights and actually showed us the hidden gems that I am sharing with you.
a. The tour is completely free. You get contact details of your guide in advance (before even reaching Tokyo) and you can discuss your plan with him on Email or Whatsapp as well 🙂. Isn't it cool?
b. You just need to cover the expenses of the Volunteer guide who accompanies you i.e. just pay for their transportation, food or any entrance tickets. No tipping and no extra fee!
3. We took a similar service in Kyoto as well, it was also quite good.
2. View of Shibuya Crossing from the top – Shibuya crossing is world's busiest pedestrian crossing in the whole world. At peak timings, more than 3000 people cross at a time, coming from all different directions. Yes! so many people crossing at the same time. It's fun to watch the action here from afar. There are many places where you need to pay for food or to watch the crossing from top e.g. Starbucks. But did you know, you can also do it for free? Tokyu Departmental Store is right next to the Shibuya crossing, just across the road from Starbucks. Take stairs to Level 2 and you can watch people crossing over at the Shibuya crossing. There aren't too many people here and you can spend as long as you want without spending a single penny ..oh i mean Yen! 🙂
Location:
3. Asakusa Culture Tourist Information Centre – This information centre is near Nakamise Shopping Street. There is an observatory on 8th floor from where you can get an amazing view of Nakamise Shopping Street, Sensoji Temple and all streets of Asakusa. On the 8th floor, there's a cafe if you'd like to sit, but you can watch the view for free too.
Location:
4. Observatory at the 45th floor of Tokyo Metropolitan Government Building for a lovely aerial view and also Information Center at Level 2. The building is around 15 mins walk from Shinjuku station area. You can get a 360 degree view of Tokyo city. On a clear day, you can also view Mount Fuji from here, but has to be a reaaaally clear day 😎 . Almost everybody knows about the building and the view, but not everyone knows about the cool Information centre on Level 2. You can pick up maps of Tokyo and other Japanese cities. The most interesting thing is a display of traditional games and origami. You can play the games and make origami as well. All material is provided.
Location:
5. Spectacular view points, without paying any fee (Instagram spots 🙂 )-
a. Tokyo tower & Zojoji temple from Shiba Park – You can visit Zojoji temple & Shiba park for amazing views of Tokyo tower which looks similar to Eiffel Tower.
Location:
b. Tokyo Skytree from the bank of Sumida River. After exiting Asakusa Station, Skytree comes into view, It's across the bridge on Sumida River. Just cross the red light and walk to the river side, you can see the popular view of Skytree along with Asahi Beer mug building.
Location:
● ● ● ● ● ● ● ● ● ● ● ● ● ● ● ● ● ● ● ● ● ● ● ● ● ● ● ● ● ● ● ● ● ● ● ●
MORE VIDEOS:
SUBSCRIBE TO MY YOUTUBE CHANNEL:
MY FACEBOOK PAGE:
FOLLOW ME ON INSTAGRAM:
@vrindasadventures
● ● ● ● ● ● ● ● ● ● ● ● ● ● ● ● ● ● ● ● ● ● ● ● ● ● ● ● ● ● ● ● ● ● ● ●
Thank you for watching my videos. I feel encouraged to share more of my experiences when I see all the love. Thank you 😀
● ● ● ● ● ● ● ● ● ● ● ● ● ● ● ● ● ● ● ● ● ● ● ● ● ● ● ● ● ● ● ● ● ● ● ●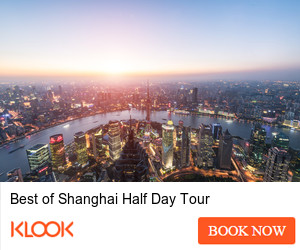 Categories: travel